C'MON BABY BITE MY FIRE
It's time to scare up some monster amounts of HEAT and MEAT at VI Marketing and Branding's 12th Annual Carne Diem Chili Cook-Off!
Beef up your Halloween lunch hour with over 50 different crocks of amazin' blazin' hair-raisin' chili creations. Hobgobble up ladlefuls of lava-hot recipes from amateur chili gurus. And get a taste of what Oklahoma City's best pro chefs have to offer as they vie for the coveted Carne Cup.
All proceeds benefit United Way of Central Oklahoma.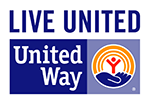 VI's Carne Diem Chili Cook-Off. Be there. Or beware.
WANT TO COMPETE?
Think your chili concoction could win big? Email Megan Radford or call 405.525.0055 for details.