For three decades and counting, our bank marketing strategies

have been transforming

our

clients'

businesses due to our:
Extensive knowledge of financial industry best practices

Deep understanding of consumer behavior

Unparalleled digital marketing and creative prowess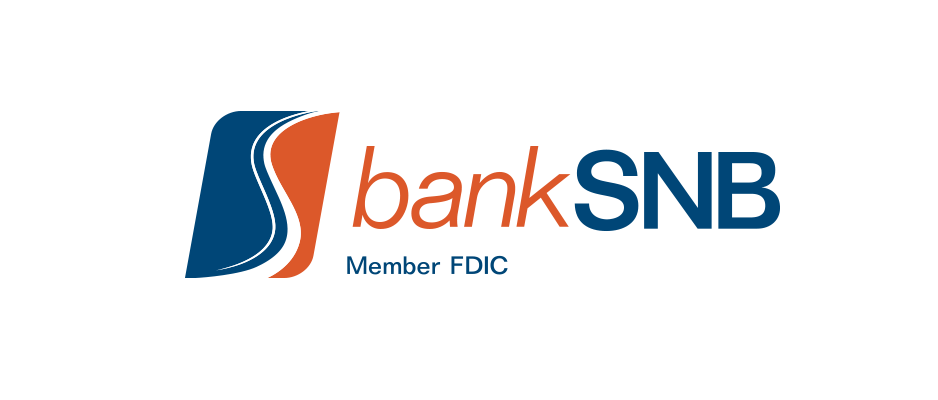 Rebrand and Bank Marketing Strategies Paved the Way for 130% Rise in Bank SNB Stock Price
Challenge:
Stillwater National Bank was a 100+ year old bank when a new CEO took the helm. The publicly traded bank's reputation had been tarnished due to their outdated technology, shrinking asset base and inconsistent public image across all of its markets. However, the $2 billion bank also had deep expertise in multiple industries, significant market share in some smaller communities and a competitive board of directors.
Insights:
We knew that with significant growth goals, a commercially focused bank needed to garner the confidence of the business market.
To accomplish this, we took a deep dive into the culture of the bank by:
Interviewing employees with varied tenure, at every level and in every market
Surveying the general public in their primary markets to better understand perceptions of the brand
Talking to existing and former commercial clients, as well as some prospects
We wanted to know the good, the bad and the ugly — and we found out all of it, including some very distinct brand attributes worth capitalizing on!
Solution:
Our recommendation was to change the name while retaining equity. Bank SNB was born and a full rebrand breathed new life into a bank that was positioned for an exciting period of growth. Bank SNB then hired VI as its out-of-house director of marketing to expand the capabilities of its in‑house marketing team. Our primary focus was to highlight the expertise for commercial bankers and showcase the deep knowledge of oil and gas and healthcare banking.
We got to work quickly with a redesign of the company website, launch of social media channels, negotiation of unique sponsorships like the Oklahoma Oil Index and a monthly commercial newsletter to support this strategy. When Bank SNB renewed its emphasis on retail banking, we helped advertise promotional rates for home equity lines of credit, certificates of deposit and support the bank's mortgage services. Our advertising campaigns blended traditional and digital channels to reach target customers where they consume media.
When VI began working with Bank SNB, the bank's stock was approximately $12. Just one year later, it had risen 80 percent — and it didn't stop there! Through the hard work, dedication and strategic focus of Bank SNB employees, and proper positioning and support of the new brand, the stock price had risen to roughly $28 four years later. An old institution was transformed into a vibrant banking partner.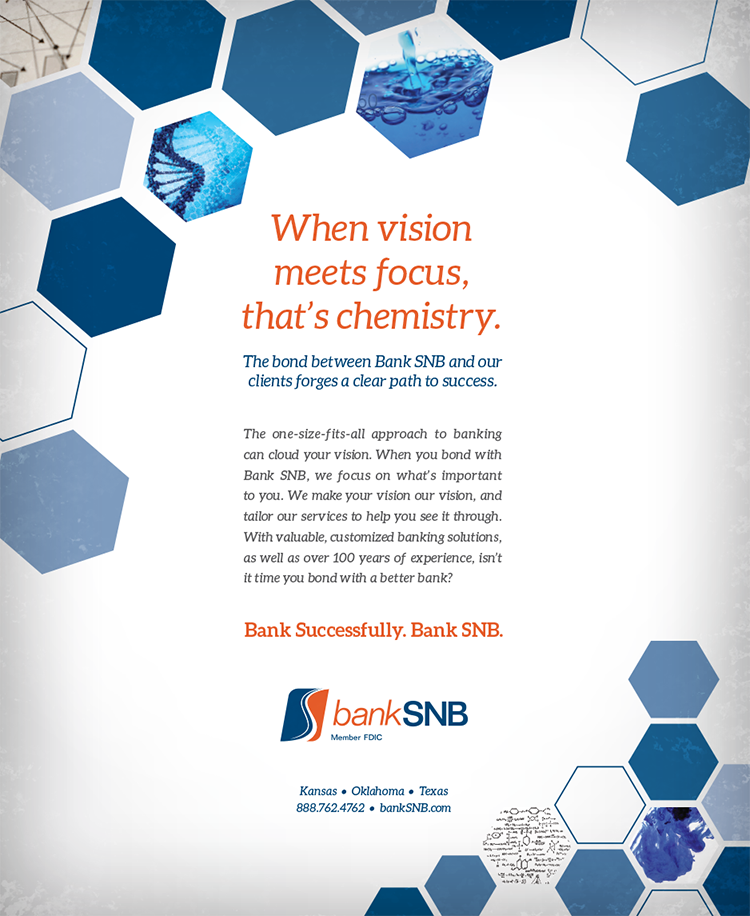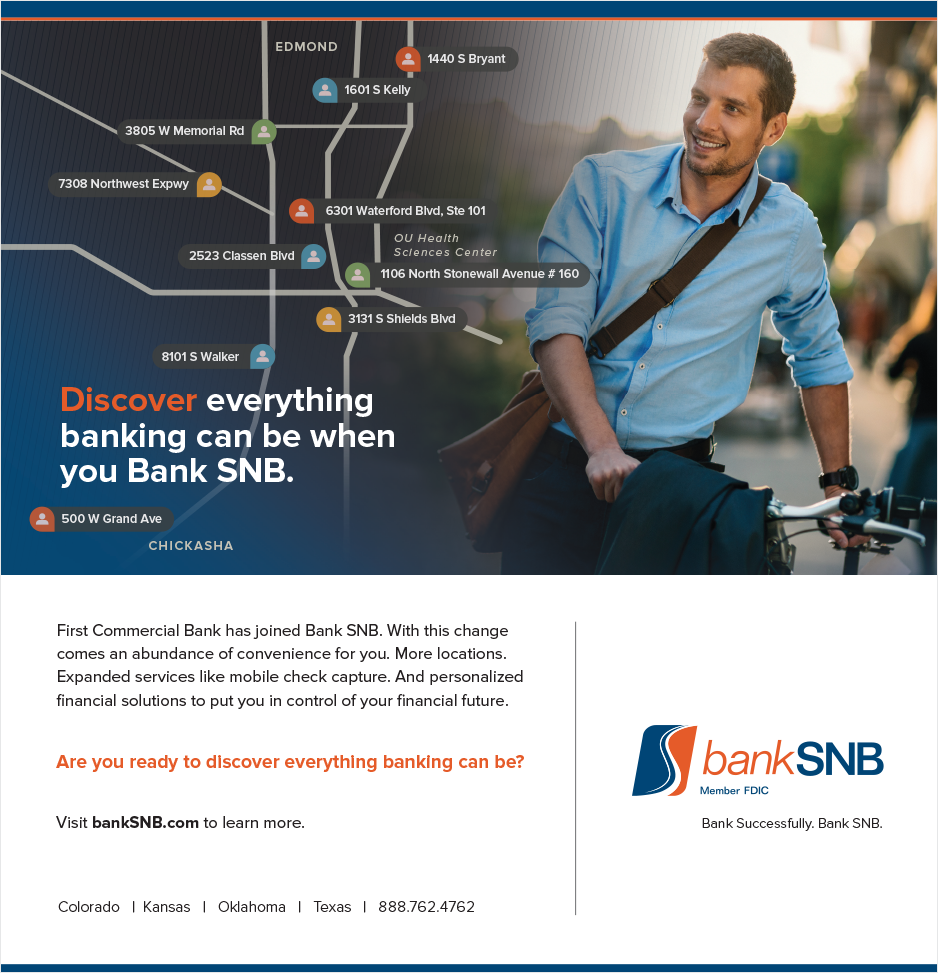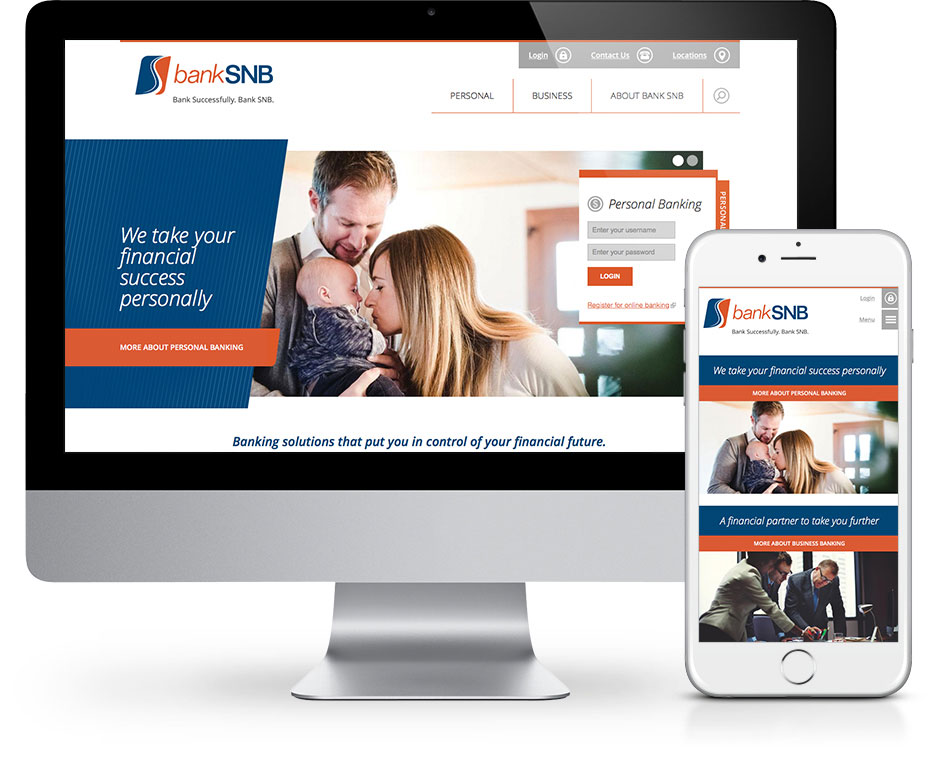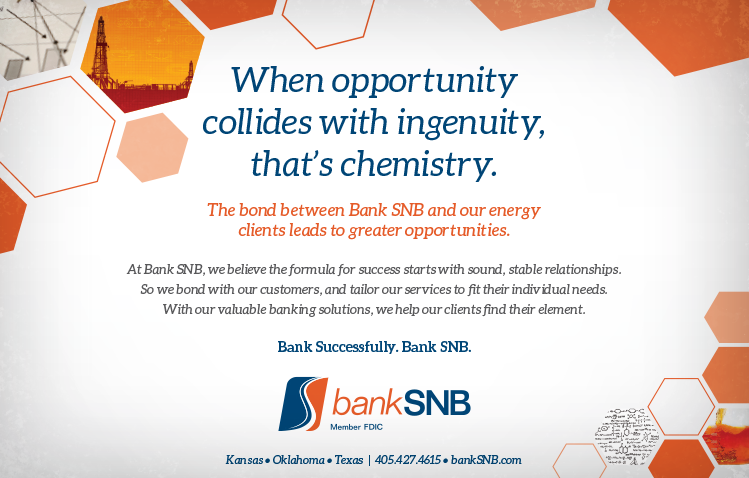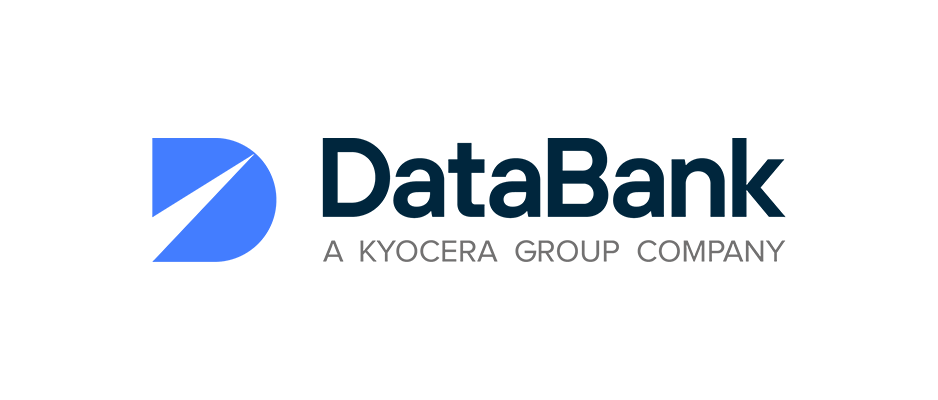 Designed a Full-Funnel Bank Marketing Campaign That Delivered DataBank a 24:1 ROI
Challenge:
DataBank is a B2B company specializing in digital transformation and automation with a target market that includes national and international organizations seeking to streamline their processes.
The lead cycle is long — anywhere from 5 to 24 months — and the average value of a sale varies from $25,000 to $1,500,000. They needed to significantly boost revenues flowing into their sales pipeline, so we set a lofty objective: to generate $6,000,000 in pipeline revenue from sales‑qualified leads in one year.
Insights:
After conducting thorough research, our team sought to:
Address industry specific and job specific pain points.
Focus on leads at the bottom of the sales funnel to dramatically shorten the sales cycle.
Increase brand recognition to help high-level decision makers pull the trigger.
Solution:
Our performance media team then unleashed a digital marketing strategy specifically built for the banking industry through key digital media channels, including:
Paid Search
Search Engine Optimization (SEO)
Organic and Paid Social Media
Website Updates
Campaign Landing Pages
The results exceeded expectations! By identifying the most qualified opportunities, we shortened the lead cycle and converted more leads into sales dollars, resulting in over $9,700,000 in annual sales and a 24:1 return on their marketing investment.
"The team provided invaluable advice and assistance; I got such a personal service that I just haven't got from other firms, saving me time and, most importantly, money"
Mark ThornManaging Director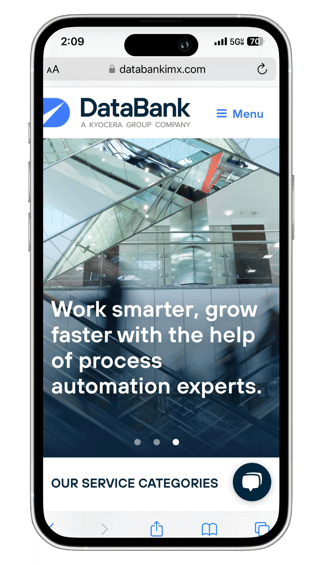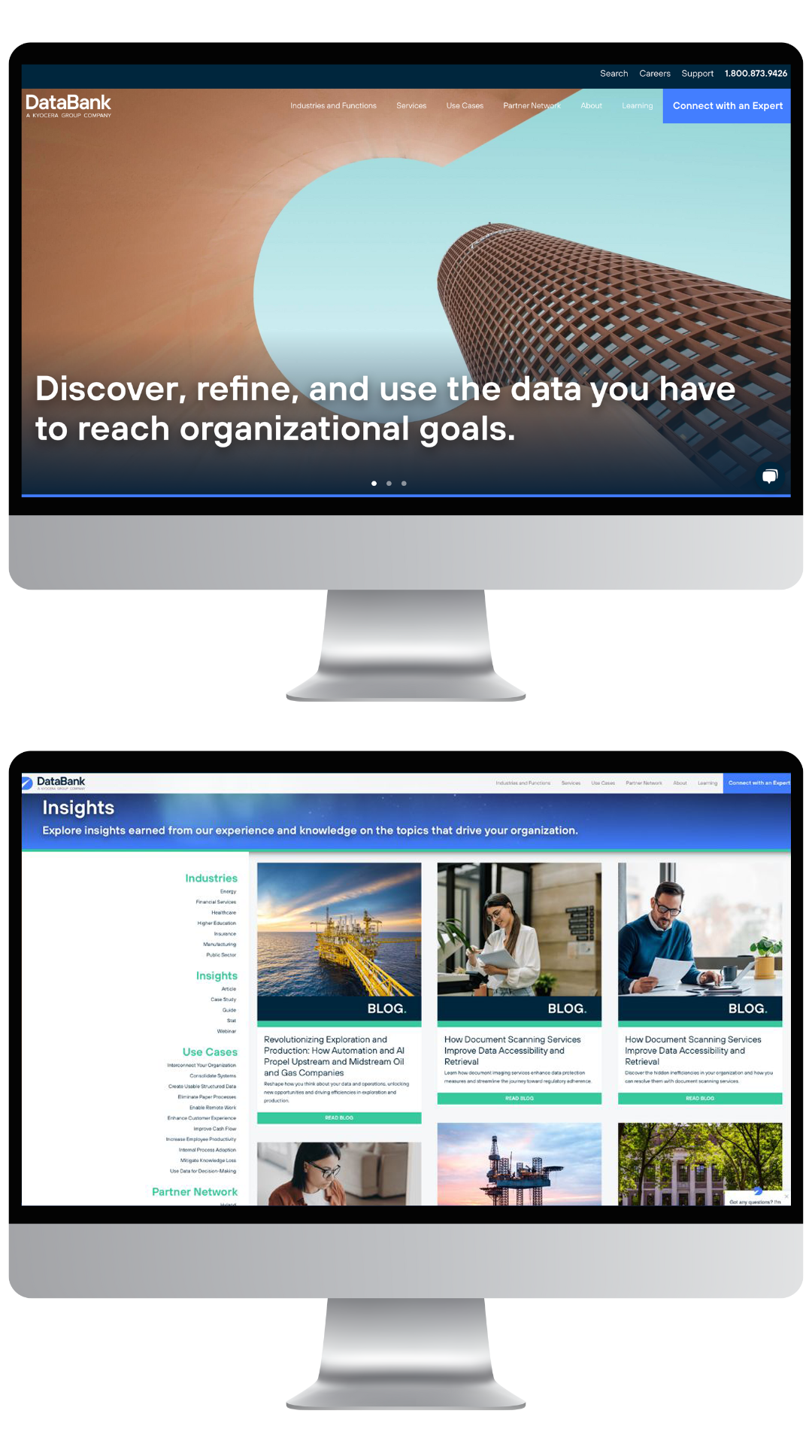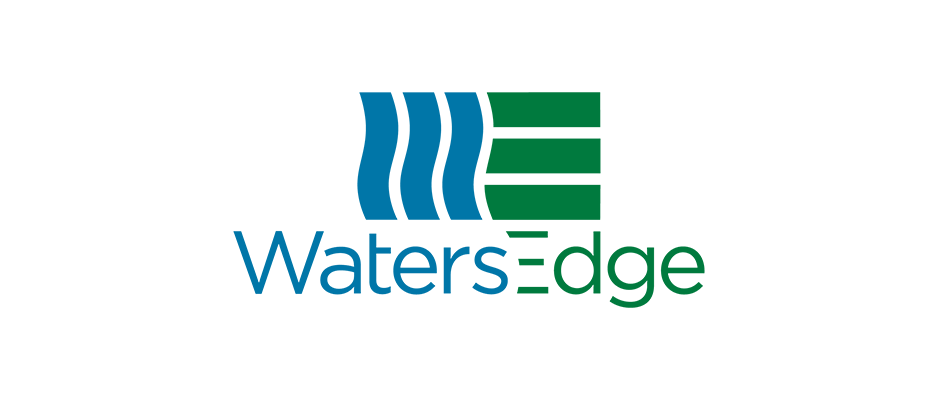 The Development of a New App Helped WatersEdge Reach Younger Donors
Challenge:
The mission of WatersEdge (formerly the Baptist Foundation of Oklahoma) is to inspire generosity and goodwill has resonated with many families, churches and ministries over the years, motivating them to support a variety of charitable causes. Together, WatersEdge and VI discovered there was an opportunity to broaden their mission across an even larger audience — one that included millennials.
Insights:
Since most millennials aren't in a financial situation to donate in large lump sums, we knew we needed to find a way to break down this barrier. We strove to make charitable giving feel effortless by meeting them in a familiar, seamless environment: their phones.
Solution:
We created a mobile app, which we named and branded "MustardSeed," with a simple premise: Each time you use the debit or credit card that's linked to your MustardSeed account, the app rounds the amount to the nearest dollar — and donates those few extra cents to the church or charity of your choice.
After branding and developing the app, VI executed a campaign that focused primarily on video and search marketing tactics, prompting millennials to download MustardSeed in places where they were already spending time online. The video increased awareness and educated the audience about how the app's giving mechanism ultimately impacted charities through everyday purchases, and an educational website supported the paid digital efforts.
This bank marketing campaign was a huge success, and we surpassed their fundraising goals for both millennials and overall donors.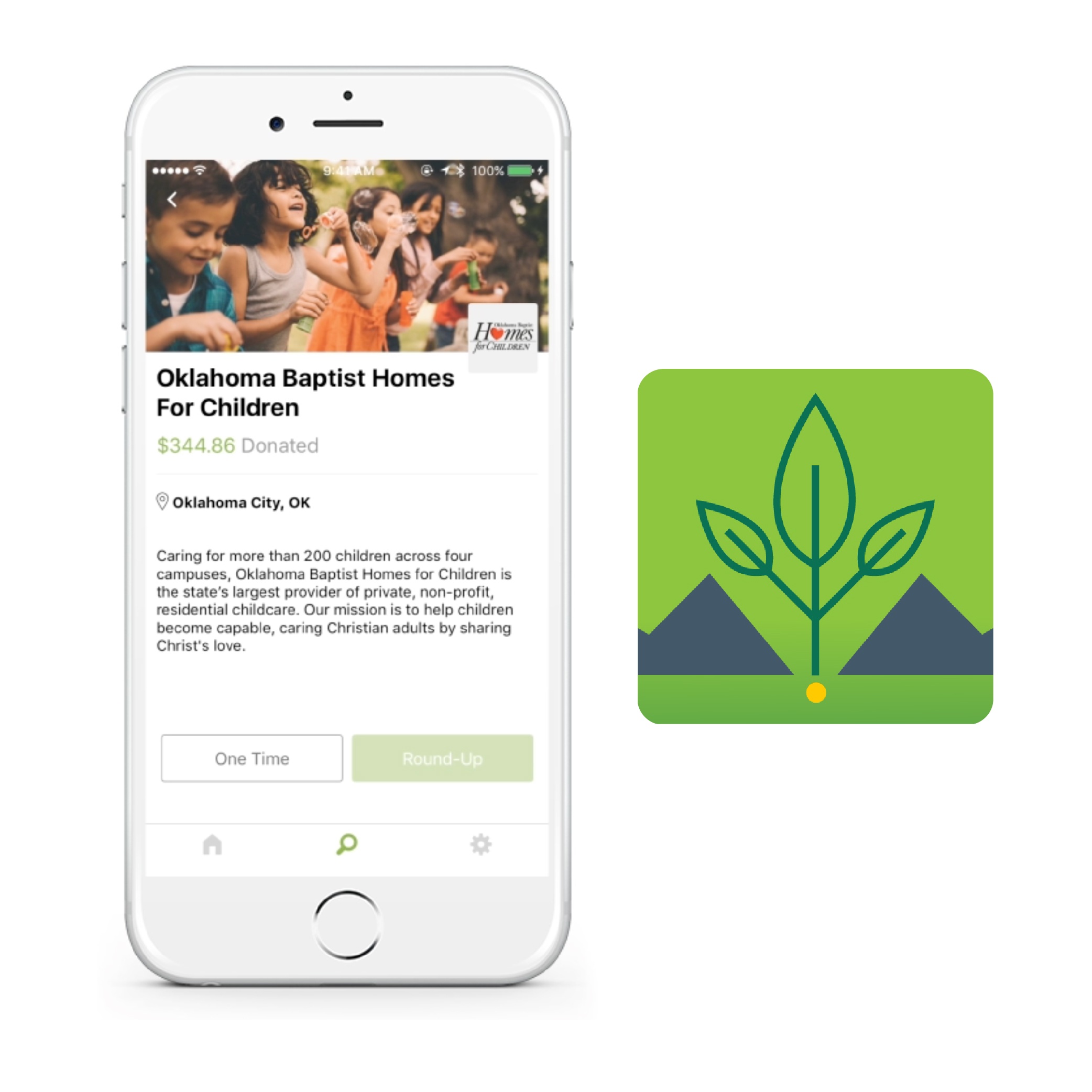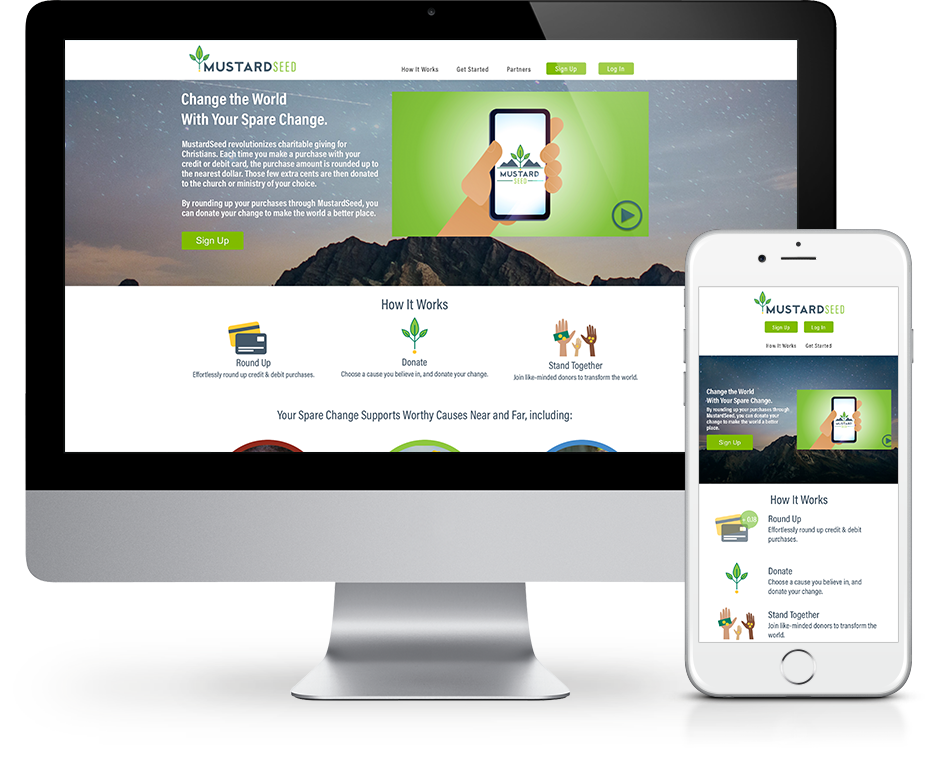 Curious what VI can do for your bank?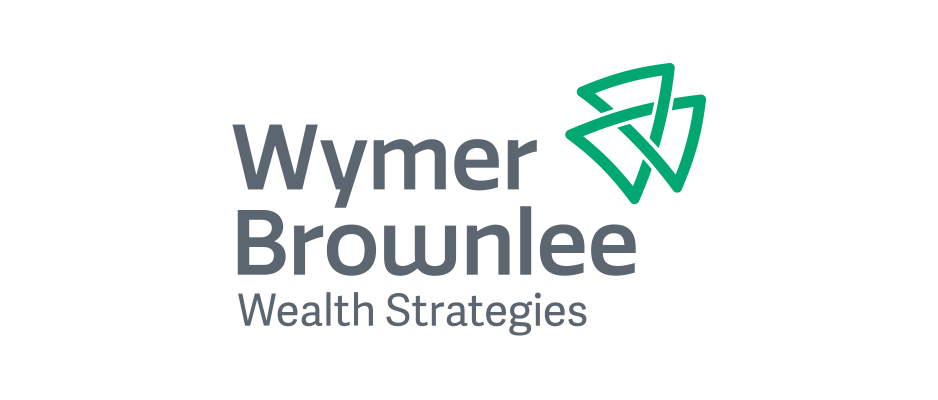 Rebrand Breathed New Life into Trusted Wealth Advisor
About:
Wymer Brownlee is an independent wealth and tax strategist that sought to update their brand to unite their firm and differentiate it in a highly competitive market. They hired VI to rebrand their firm, utilizing our proprietary Brand Dig process. We subsequently rolled out that brand internally and then to external audiences through a targeted bank marketing strategy. In addition to branding materials and initiating social media marketing, email marketing and conference development, we also redesigned and developed their new website. The wealth management industry is highly regulated, so collaboration was key in developing a site that both accurately reflected their brand and communicated the difference in their service offering while remaining compliant. Today, Wymer Brownlee is one of the fastest growing wealth advisory firms in the Southwest USA.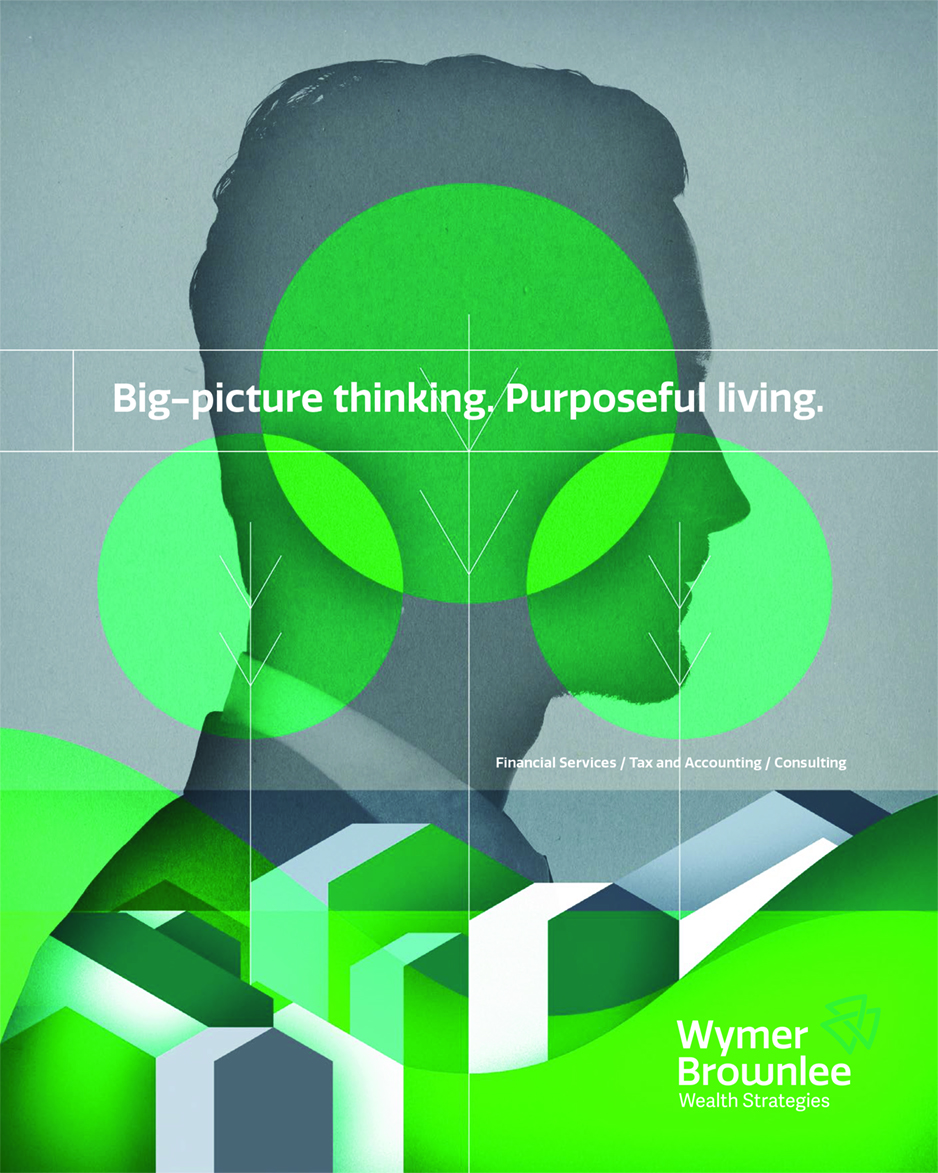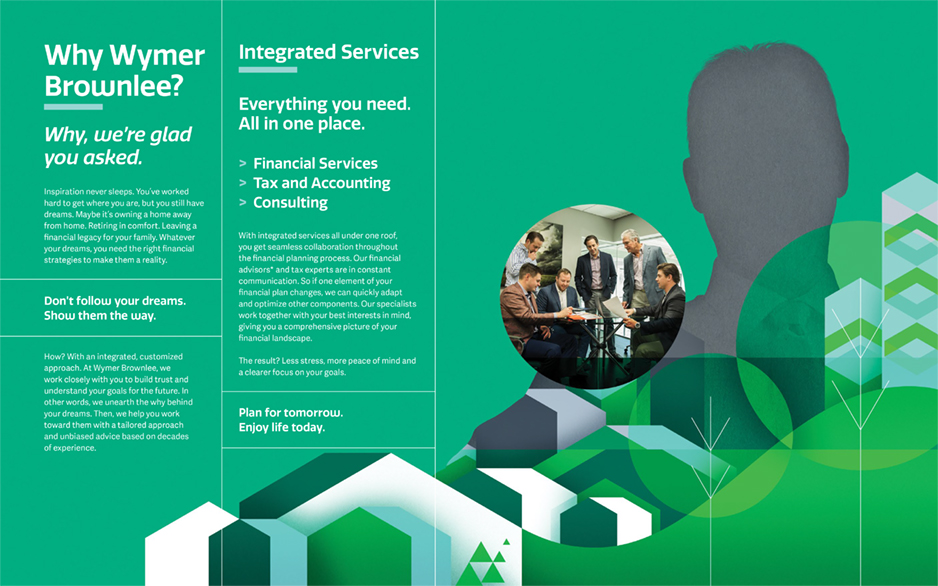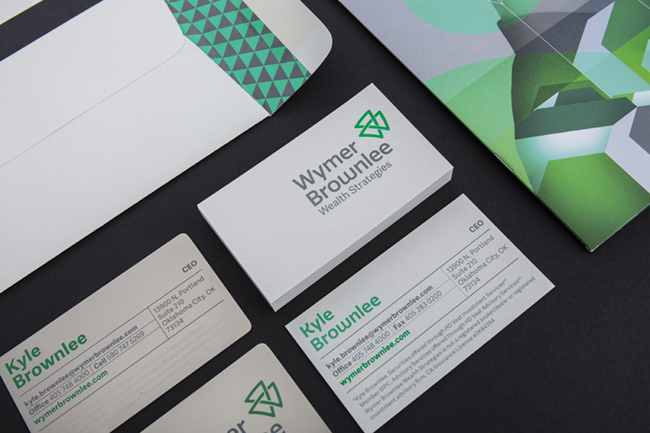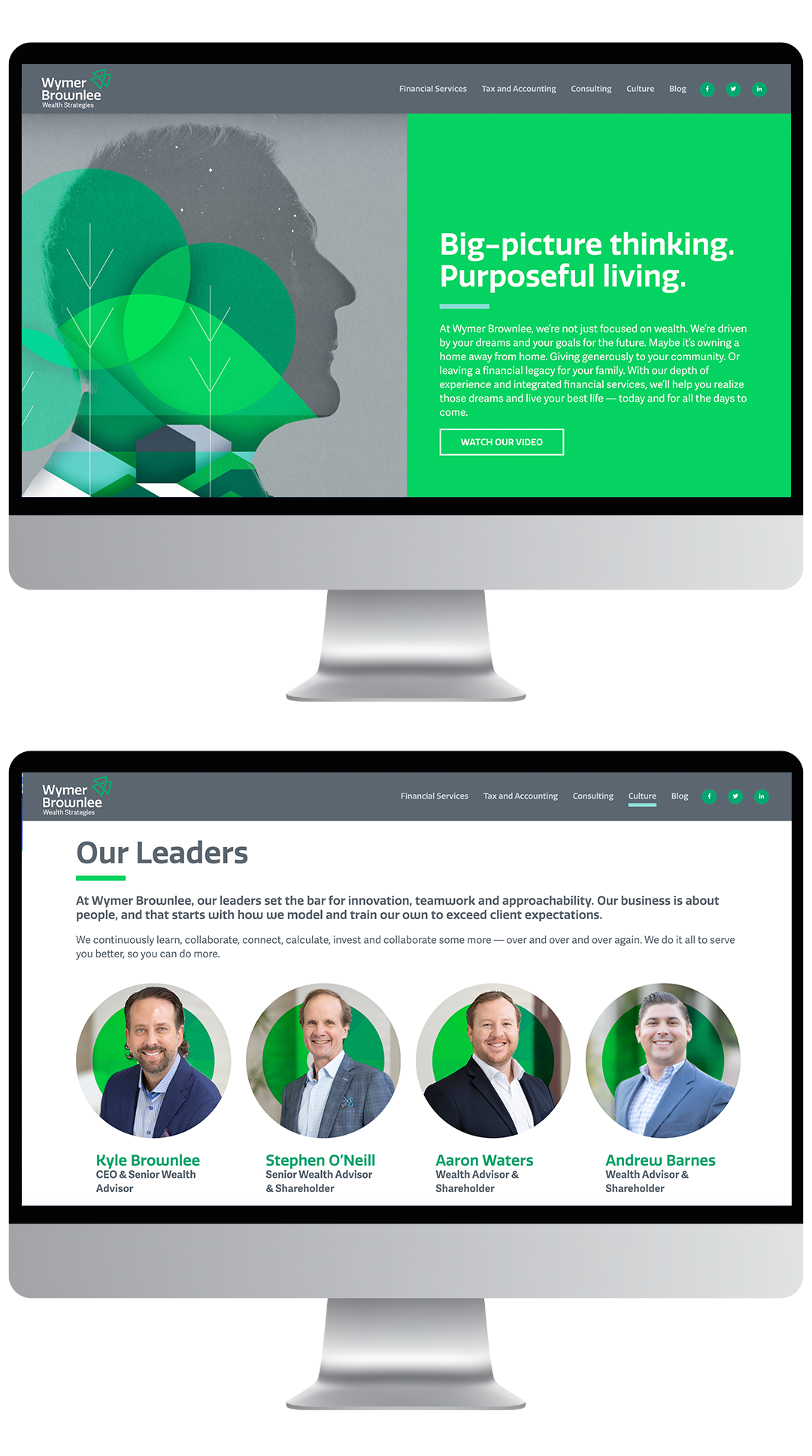 Want to take your bank to the next level?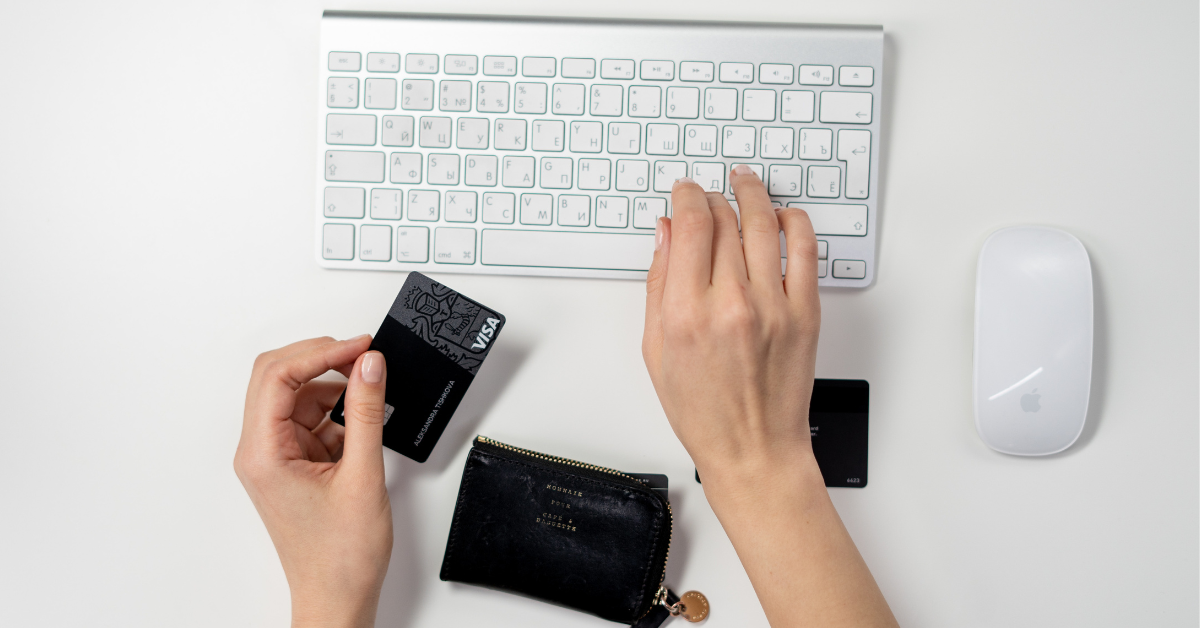 Thriving Amid Transformation: Essential Marketing Strategies for the Future of Banking
In today's rapidly evolving banking landscape, traditional methods are becoming obsolete, and technology is reshaping the industry. As marketers, staying informed about banking trends is crucial for maintaining relevance and driving business growth.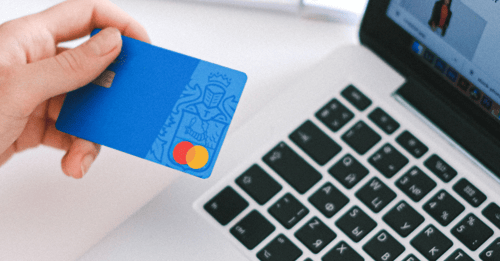 The Future of Finance: Embracing Solutions and Relationships for Lasting Success
The financial services industry may be slow to change, but consumer desires are rapidly evolving. This presents a significant opportunity for forward-thinking financial institutions to redefine their approach, separate themselves from stifling regulations, and embrace a 'can do' attitude.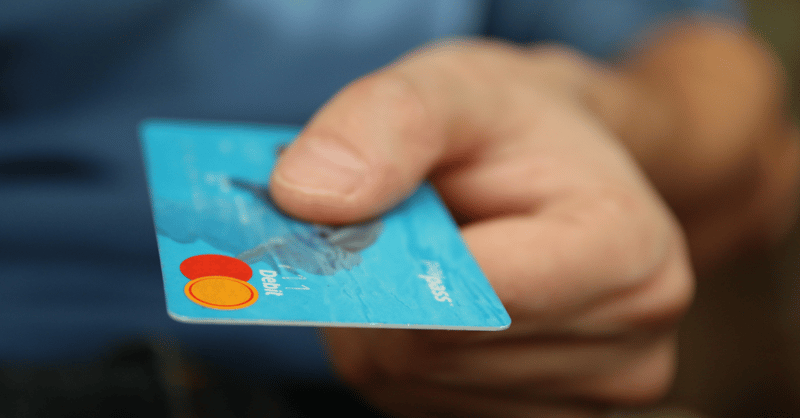 10 Crucial Digital Marketing Tips for Banks and Credit Unions
As consumers increasingly turn to the internet for researching financial products and services, digital marketing has become an indispensable component for banks and credit unions. Establishing a strong online presence allows financial institutions to engage with potential customers, position themselves as thought leaders and build lasting relationships.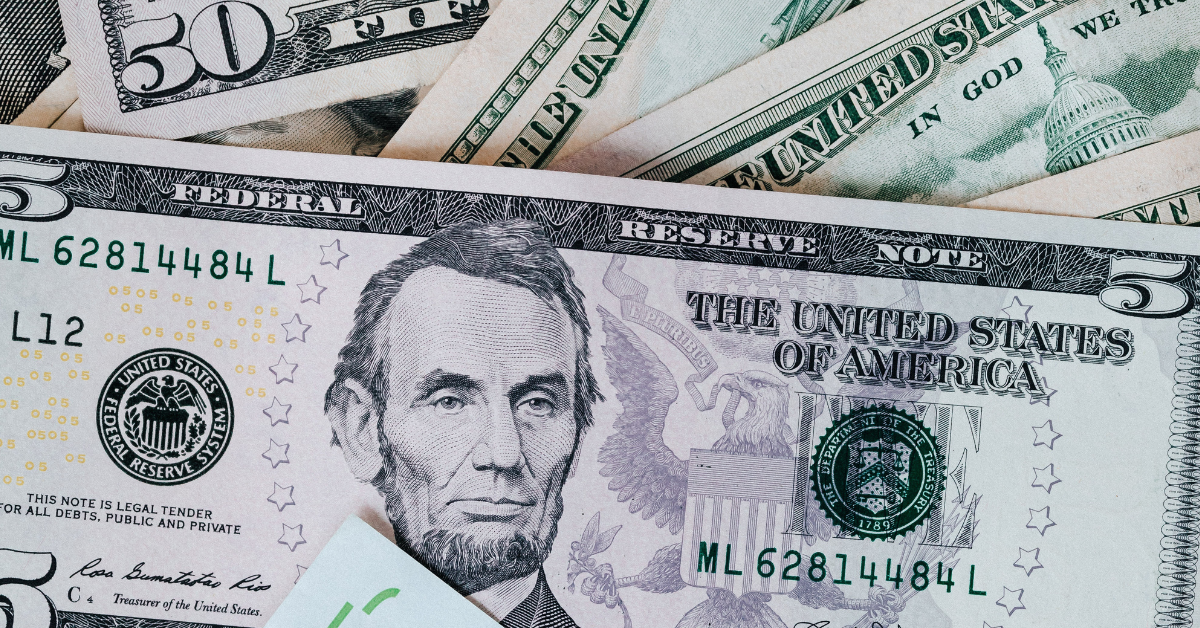 Empower, Execute, Excel: Transforming Your Internal Marketing Team Into a Powerhouse
Building a high-performing internal marketing team is a crucial decision that can significantly impact your organization's success. To unleash their full potential, team members need clear expectations, well-defined processes and achievable goals.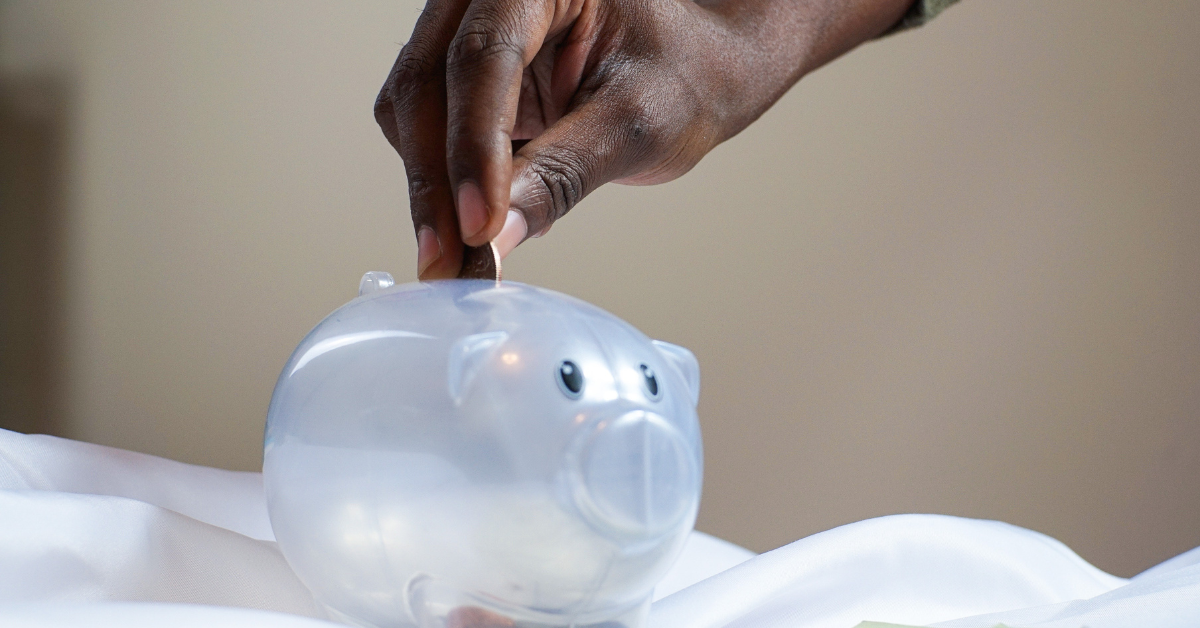 Tech-Powered Transformation: Harnessing Fintech Lessons for Modern Banking Success
In recent years, the financial industry has experienced rapid transformations, driven by technological advancements and changing consumer expectations. The aftermath of the 2008 financial crisis significantly impacted consumer trust in traditional financial institutions.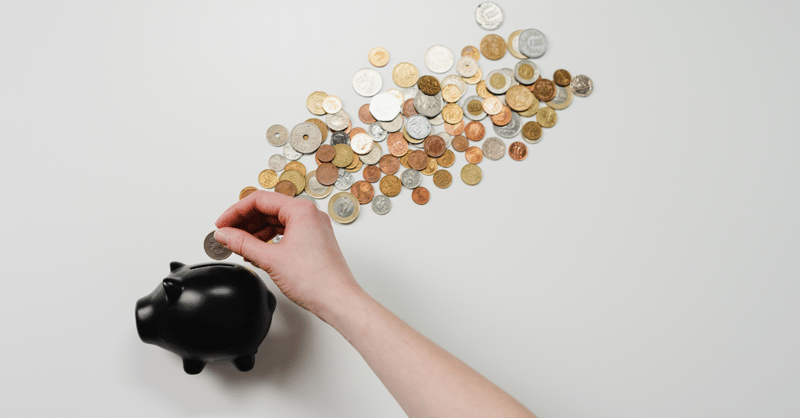 Banking Reinvented: Embracing Innovation and Identity to Wow Your Customers
When was the last time your bank truly wowed you? While banks ensure smooth financial transactions, customers today seek more – an experience that excites and leaves a lasting impression. A brand reputation of ambiguity won't suffice in today's competitive landscape.